Click here to stay updated on future events
UPCOMING EVENTS
---
RECURRING EVENTS AT HEAD HOUSE BOOKS
Parlez Vous Francais? Join us for a weekly French conversation! 7pm every Monday, $12 per person. Please call or email for further details.
Rhythm Babies Music Class every Tuesday at noon planned for children 4 months to 3 years old! $12 Drop-in fee OR $99 for a 10 class pass
Story Time for Little Ones every Friday at 11:15am

Book Clubs Join one of HHB's Booksellers for a book club meeting. Titles and meeting times will be posted above, as well as on the store Facebook page, Instagram handle, and in the weekly newsletter email! Get 15% off if you purchase your book club book at Head House Books.
PAST EVENTS
HHB welcomes New York Times contributor Kate Murphy to the store for the Philadelphia launch of her new book. In this always illuminating and often humorous deep dive, Murphy explains why we're not listening, what it's doing to us, and how we can reverse the trend. She makes accessible the psychology, neuroscience, and sociology of listening while also introducing us to some of the best listeners out there. This event is free, no RSVP required.
Head House Books will be the seller for this annual day-long event hosted by the Philadelphia Citizen. Stay tuned for details!
Nao, a suicidal Japanese girl, postpones her death as she grows closer to her 104-year-old great-grandmother, a Buddhist nun. Ruth, an American author with writer's block, discovers a diary washed ashore on her remote island in the Pacific Northwest. Ruth becomes obsessed with Nao and her diary, and readers will be drawn in as their stories intertwine. A brilliant, unforgettable novel from bestselling author Ruth Ozeki—shortlisted for the Booker Prize and the National Book Critics Circle Award.
Local illustrator Kimberly Ellen Hall and New York author Rachel Wharton have teamed to create a beautiful and quirky history of American food, including some Philly favorites. Join us for their Philadelphia book launch.
September 26, John James, author of The Milk Hours: Poems, in conversation with Grady Chambers, at Head House Books, 7:30pm
John James is the author of The Milk Hours, selected by Henri Cole as the winner of the second annual Max Ritvo Poetry Prize, published by Milkweed Editions in June 2019. His poems appear in Boston Review, Kenyon Review, Gulf Coast, Poetry Northwest, Best American Poetry 2017, and elsewhere. James will be in conversation with Grady Chambers, author of North American Stadiums the winner of the inaugural Max Ritvo Poetry Prize. This event is co-hosted by Blue Stoop.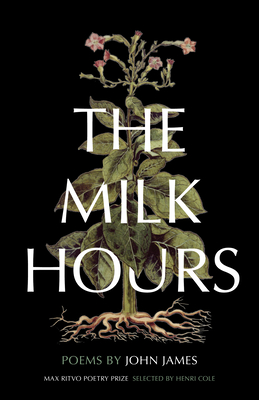 September 5-22, Head House Books Pop-Up at Cherry Street Pier
Head House Books is hosting a pop-up story in collaboration with FringeArts to celebrate the Philadelphia Fringe Festival. Catch us in our pop-up location at Cherry Street Pier Thursday-Sundays during the duration of the Fringe Festival to view titles relating to the performances.
September 17, Nathaniel Popkin, author of The Year of the Return, Book Launch Party at Brandywine Workshop, 5pm
Set against the backdrop of 1976 Philadelphia, The Year of the Return follows the path of two families, the Jewish Silks and African American Johnsons, as they are first united by marriage and then by grief, turmoil, and the difficult task of trying to live in an America failing to live up to its ideals.Nathaniel Popkin unveils a vivid tapestry woven from the conjoined histories of two American families.

September 17, Jen Pastiloff, author of On Being Human: A Memoir of Waking Up, Living Real, and Listening Hard, at Head House Books, 7:15pm
In her memoir, Pastiloff explores how thirteen years of waitressing in West Hollywood taught her to seek out unexpected beauty, how hearing loss taught her to listen fiercely, and how being vulnerable allowed her to find love and happiness. She shares the transformative experiences and challenges that have shaped her into the resilient woman she is today, including losing her father at an early age, living with an eating disorder, anxiety, and depression, accepting her hearing loss, discovering how yoga, writing, and human connection can facilitate healing, and learning to believe in herself and her ability to help others.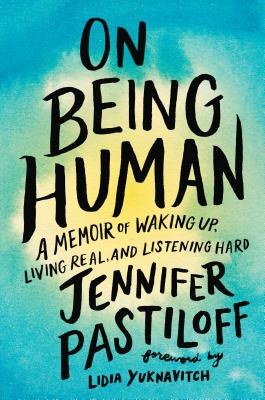 Winner of the Whitbread Prize for best first fiction, Oranges Are Not the Only Fruit is a coming-out novel from Winterson, the acclaimed author of The Passion and Sexing the Cherry. The narrator, Jeanette, cuts her teeth on the knowledge that she is one of God's elect, but as this budding evangelical comes of age, and comes to terms with her preference for her own sex, the peculiar balance of her God-fearing household crumbles. All are welcome; 15% off the book in the store for those buying for the book club.
An intimate look at the traditions, resilience, and love that built the Biden family, and the delicate balancing act of the woman at its center.
A dissertation on black women's pain and possibility; an autobiography of a black woman's complicated dance with feminism, overcoming otherness as a big black girl in a skinny-white-girl world, her mother's triumph over violence, and her own journey from disappointment to black joy. Eloquent rage keeps us all honest and accountable. It reminds women that they don't have to settle for less. All are welcome; 15% off the book in store for those buying for the book club.
A gripping narrative history of Spain's most brilliant and troubled literary family—a tale about the making of art, myth, and legacy—set against the upheaval of the Spanish Civil War and beyond.
This groundbreaking history tells the little-known story of how, in one of our country's darkest hours, Japanese Americans fought to defend their faith and preserve religious freedom.
A tale of adventure and discovery in newly independent Kenya as an American Quaker boy comes of age in a troubled nation coming of age itself.
This book is equally useful to publishing beginners looking for a realistic overview of the process and for already practicing publishers seeking a deeper understanding of accounting principles, ways to bring their books to new audiences, and how to advance their mission in a changing industry.
Presents evidence suggesting collusion between US and Israeli intelligence in the attack on a US naval surveillance vessel during the Six-Day War and the more than fifty-year long cover-up.
School-age kids are invited to join us and The Geography Lady after school on the 12th for an exciting exploration of everything France. Music, books, snacks, and more! $15 drop-in, no need to RSVP or pre-register.
Discovering Philadelphia: Places Little Known is a collection of unfamiliar photographs taken and assembled with descriptive captions by local architect David S. Traub. The book covers seven geographic areas: Philadelphia's historical district in the central city; South Philadelphia; North Philadelphia; West and Southwest Philadelphia; Northwest Philadelphia; the River Wards of Fishtown, Port Richmond and Bridesburg; and the largely suburban-like district of Northeast Philadelphia.
With authoritative reporting honed through eight presidencies from Nixon to Obama, author Bob Woodward reveals in unprecedented detail the harrowing life inside President Donald Trump's White House and precisely how he makes decisions on major foreign and domestic policies. Woodward draws from hundreds of hours of interviews with firsthand sources, meeting notes, personal diaries, files and documents. The focus is on the explosive debates and the decision-making in the Oval Office, the Situation Room, Air Force One and the White House residence.
In "the new definitive volume on the subject," Thomas Childers shows how the young Hitler became passionately political and anti-Semitic as he lived on the margins of society. Fueled by outrage at the punitive terms imposed on Germany by the Versailles Treaty, he found his voice and drew a loyal following.
Full author appearance schedule:
Valerie M. Jones, CFRE, brings her intelligence, determination, and spirit to the world of fundraising. Through her boutique firm, VMJA, she advises clients on board development, major gifts, strategic planning, and grantsmanship. She delights in coaching and has taught thousands of board and staff fundraisers.
The most dangerous threat we--individually and as a society and country--face today is no longer military, but rather the increasingly pervasive exposure of our personal information; nothing undermines our freedom more than losing control of information about ourselves. And yet, as daily events underscore, we are ever more vulnerable to cyber-attack. Chertoff explains the complex legalities surrounding issues of data collection and dissemination today, and charts a path that balances the needs of government, business, and individuals alike.
The remarkable story of Benjamin Rush, medical pioneer and one of our nation's most provocative and unsung Founding Fathers.
This collection of letters and other documents offers the most complete portrait of the relationship between two of the American South's most acclaimed twentieth-century writers: Flannery O'Connor and Caroline Gordon.
In this dazzling debut about family, home, and grief, C. Morgan Babst takes readers into the heart of Hurricane Katrina and the life of a great city. As the storm is fast approaching the Louisiana coast, Cora Boisdor refuses to leave the city. Her parents are forced to evacuate without her, setting off a chain of events that leaves their marriage in shambles and Cora catatonic--the victim or perpetrator of some violence mysterious even to herself. This mystery is at the center of Babst's haunting and profound novel. Cora's sister, Del, returns to New Orleans from the successful life she built in New York City to find her hometown in ruins and her family deeply alienated from one another. Separately and together, each member of the Boisdor clan must find the strength to remake home in a city forever changed.
October 9, James Mustich, author of 1,000 Books to Read Before You Die in conversation with Head House Books owner, Richard De Wyngaert, Head House Books, 7:30 pm
Join us for an enlightening conversation about books between the author of 1,000 Books to Read Before You Die and the owner of Head House Books, Richard De Wyngaert. An insightfully curated personal compendium that will inspire hours of browsing and a lifetime of reading, 1,000 Books to Read Before You Die celebrates the gorgeous mosaic that is our literary heritage.
The legendary investor shows how to identify and master the cycles that govern the markets.
October 3, Christine Flanagan, author of The Letters of Flannery O'Connor and Caroline Gordon, at Head House Books, 7:30 pm
This collection of letters and other documents offers the most complete portrait of the relationship between two of the American South's most acclaimed twentieth-century writers: Flannery O'Connor and Caroline Gordon.
The untold story of the "Black Boys," a rebellion on the American frontier in 1765 that sparked the American Revolution.
Foxcatcher meets The Art of Fielding, Stephen Florida follows a wrestler in North Dakota during his senior season, when every practice, every match, is a step closer to greatness and a step further from sanity. Profane, manic, and tipping into the uncanny, it's a story of loneliness, obsession, and the drive to leave a mark.
A first novel by an unknown writer, it remained on the bestseller list for sixteen weeks, won the National Book Award for fiction, and established Ralph Ellison as one of the key writers of the century.
Please join us in welcoming co-editors Dave & Ilyssa Kyu, who will share several stories from the book and insights from their travels collecting stories for this anthology of tales, songs, ballads, legends, short stories and myths from six of America's favorite national parks.
We will be on-site to sell Lorna Byrne's full catalog of books for this ticketed event.
Bina has never forgotten the time she and her mother ran away from home. Her mother promised they would hitchhike to the city to escape Bina's cruel father and start over. But before they could even leave town, Bina had a new stepfather and two new stepsisters, and a humming sense of betrayal pulling apart the bond with her mother--a bond Bina thought was unbreakable. Eight years later, after too many lies and with trouble on her heels, Bina finds herself on the side of the road again, the city of her dreams calling for her. She has an old suitcase, a fresh black eye, and a room waiting for her at Catherine House, a young women's residence in Greenwich Village with a tragic history, a vow of confidentiality, and dark, magical secrets. There, Bina is drawn to her enigmatic downstairs neighbor Monet, a girl who is equal parts intriguing and dangerous. As Bina's lease begins to run out, and nightmare and memory get tangled, she will be forced to face the terrible truth of why she's come to Catherine House and what it will take for her to leave...
From an author of rare, haunting power, What We Lose is a stunning novel about a young African-American woman coming of age—a deeply felt meditation on race, sex, family, and country. Stop by the store and receive 15% off the book when buying for the book club meeting.
"If you're going to a march, you're going to want a sign"--and this cheerful, introductory handbook. Inspired by author Martha Freeman's own experiences, it addresses many of the questions kids might have: What should I wear? How will I get there? Where can I go to the bathroom? Is it okay to dance? (It is!). All the while the text focuses on our Constitutional right as Americans to assemble . . . whatever our political point of view.
Event attendees can test their knowledge AND win prizes too. What is it about Italy? Cultural Superpower yet merely a mountainous Mediterranean peninsula, Italy has exerted an outsized force on the world, Western civilization and the popular imagination over the course of centuries. A special entertaining presentation for anyone curious about (or already in amore with) Italy and its remarkably rich cultural gifts. Explore with Carla Gambescia, author of La Dolce Vita University: An Unconventional Guide to Italian Culture from A-Z -- a unique lifestyle compendium of all things Italian: food, wine, history, architecture, art, style, anecdotes, attitude -- the special alchemy of Italy and the cultural DNA that has made it not only so influential, but also so beloved.
Marie Lamba and Donna Jo Napoli will both be on site at this fun-filled StoryBook Weekend! We are so excited to partner with Center City District for this exciting event!
Three of Saturnalia Books' poetry authors will read from their work and sign copies of their books.
From the best-selling cookbook author, beloved and award-winning television personality, and hugely successful restaurateur--a heartwarming, emotional, revelatory memoir told with all her hallmark warmth and gusto.
In this beautifully written novel of historical fiction, bestselling author Susan Holloway Scott tells the story of Alexander Hamilton's wife, Eliza--a fascinating, strong-willed heroine in her own right and a key figure in one of the most gripping periods in American history.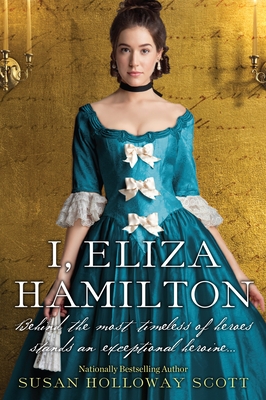 Reeling from the truths uncovered while searching for her sister in Italy, Anastasia Phoenix is ready to call it quits with spies. The only way to stop being a pawn in their game is to remove herself from the board. But before she can leave her parents' crimes behind her, tragedy strikes. No one is safe, not while Department D still exists.
A richly detailed history of the baronial splendor of the Philadelphia Main Line estate Ardrossan and of the Montgomery family who built it. Real-life American counterparts of the Granthams of Downton Abbey, the Montgomerys are best known as the family on which Philip Barry based his 1939 play, The Philadelphia Story, featuring Katharine Hepburn, who also starred in the later Hollywood film of the same name.
By way of incisive interviews, tributes, remembrances and eye-opening anecdotes about his personal association with everyone from Frank Sinatra and Lou Rawls to Mel Torme and Norman Mailer, this book chronicles Bruce Klauber's incredible, five-plus decades as an author, acclaimed filmmaker, jazz journalist and columnist, talent scout, editor, public relations consultant, jazz drummer, singer, multi-instrumentalist and recording artist.
Sandy Joy Weston, M.Ed., has been a fixture in the Philadelphia-area fitness circles for thirty years--as an instructor, a trainer, a health club owner, and a media personality. Sandy's goal was to create a book and guide that allows you to redirect your thoughts in a positive, focused manner. This book is the culmination--lighthearted and fun, it presents easy ways to learn a few simple changes you can make in your life, and why these will help you enjoy life more.After many years of hands-on research and collaboration with top professors, Sandy has put together a 90-day guide book and journal, written for the everyday person to help get their head in the game and see results instantly. Train your head, and your body will follow.
Grab your walking shoes and become an urban adventurer. Award-winning journalist Natalie Pompilio guides you through 30 unique walking tours in this comprehensive guidebook. Go beyond the obvious with self-guided tours that showcase famed fare (such as cheesesteaks, pretzels, and beer that make Philadelphia a foodies' paradise), as well as vintage boutiques, high-end shopping destinations, and one-of-a-kind local goods. Discover Philadelphia's many "Firsts: " the first zoo, first library system, and first hospital, plus dozens of historic sites you learned about in school. Explore a Museum District that's second to none, an all-encompassing park system, America's Most Historic Square Mile, and much more.
Christianna Potter Hannum was born in Unionville, PA. She studied Art History and Italian at the University of Pennsylvania. Christy won a national Coro Fellowship in Leadership which brought her to New York City where she founded Swim Pictures. She produced and directed films Keeping Sound and Goodnight Ladies. Goodnight Ladies will be shown at the Equus Film Festival in NYC in November. She lives in Kennett Square with her two children.
Join us for a night with Philadelphia Stories! Hear fiction, essays, and poetry from five different writers and get a chance to meet the fiction editors.
A richly detailed history of the baronial splendor of the Philadelphia Main Line estate Ardrossan and of the Montgomery family who built it. Real-life American counterparts of the Granthams of Downton Abbey, the Montgomerys are best known as the family on which Philip Barry based his 1939 play, The Philadelphia Story, featuring Katharine Hepburn, who also starred in the later Hollywood film of the same name.
October 25, Tom Keels, author of Sesqui, The Athanaeum of Philadelphia
Head House will be selling copies of Tom Keels' book after his talk.
October 18, Head House Books Writer's Meet-Up October, 7pm
Head House will be selling copies of Wendy Lesser's book after her talk at 5:30 pm.
Head House will be selling book's for Jennifer Lin's event with the Free Library
Join us for writing exercises and the opportunity to meet fellow writers. BYO laptop or notebook!
In this moving and detailed history, Michael Deibert, who has spent two decades reporting on Haiti, chronicles the heroic struggles of Haitians to build their longed-for country in the face of overwhelming odds. Based on years of interviews with Haitian political leaders, international diplomats, peasant advocates, gang leaders, and hundreds of ordinary Haitians, Deibert's book provides a vivid, complex, and challenging analysis of Haiti's recent history.
August 3, Edward Carlson, author of All the Beautiful People We Once Knew, at Head House Books, 7:30 pm
A literary legal thriller that's also a timely indictment of the military-industrial complex and the other systems that underpin our modern world.
July 25, New Fiction Book Club discussion of Today Will Be Different, 7:00 pm
Join us on July 11 at 7:00 pm for the second Head House Writer's Meet-Up! We'll laugh, we'll cry, maybe we'll do some writing (we will). BYO notebook or laptop!
June 9, Jennifer Romolini, author or Weird In a World That's Not at Head House Books, 7:30pm
Head House will be selling book's for Jennifer Lin's event with St. Peter's Church Sages Group
Head House Books will be selling this year's winners of the Athanaeum Literary Awards at the ceremony on May 10th.
April 14, 7pm, Annie Hartnett, author of Rabbit Cake at Head House Books
Diana will be hosting a Book Launch Party in Philadelphia for friends, family, colleagues and STREET TEAM members. This event is by invitation only.
February 23rd: Jason Rekulak, The Impossible Fortress: February 23rd, at 7:30pm----at WEWork, 1010 N. Hancock Street, Philadelphia
Wednesday, Febrary 15th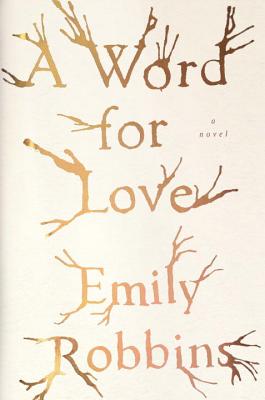 A Word For Love discussion with Author Emily Robbins and Philadelphia local Elisabeth Jaquette
Emily Robbins debut novel "A Word for Love" has been praised by Khaled Hosseini as "melodic...attests to the timeless and life-giving power of love." The story follows a young American, Bea, as she travels around the world studying "The Astonishing Text" an ancient manuscript of a heartbreaking love story. "In her search, Bea finds herself transformed by language, risk, war, and a startling new understanding of love."
Emily Robbins has lived and worked across the Middle East and North Africa. From 2007-2008, she was a Fulbright Fellow in Syria, where she studied religion and language with a women's mosque movement, and lived with the family of a leading intellectual. Robbins holds a B.A. from Swarthmore College and an MFA from Washington University in St. Louis. She lives in Chicago and Brownsville, Texas, and has just returned from a second Fulbright Fellowship in Jordan.
Elisabeth Jaquette is a translator from the Arabic. Her translation of The Queue by Basma Abdel Aziz (Melville House, 2016) received a 2014 English PEN Translates Award, and her translation of The Apartment in Bab el-Louk by Donia Maher, Ganzeer, and Ahmed Nady is forthcoming with Darf Publishers in 2017. Her work has appeared in The New York Times, the Guardian, Words Without Borders, and Asymptote, among other publications. She was also a judge for the 2016 PEN America Translation Prize. Elisabeth holds a MA in Anthropology from Columbia University, a BA in Sociology and Anthropology from Swarthmore College, and was a CASA Fellow at the American University in Cairo.
Friday, December 9th, at 9:30
Michael Lewis, The Undoing Project: A Friendship That Changed Our Minds Event will be at WHYY, 150 N. 6th Street, Philadelphia, PA
This event is sold out Forty years ago, Israeli psychologists Daniel Kahneman and Amos Tversky wrote a series of breathtakingly original studies undoing our assumptions about the decision-making process. Their papers showed the ways in which the human mind erred, systematically, when forced to make judgments in uncertain situations. Their work created the field of behavioral economics, revolutionized Big Data studies, advanced evidence-based medicine, led to a new approach to government regulation, and made much of Michael Lewis s own work possible. Kahneman and Tversky are more responsible than anybody for the powerful trend to mistrust human intuition and defer to algorithms.
The Undoing Project is about a compelling collaboration between two men who have the dimensions of great literary figures. They became heroes in the university and on the battlefield both had important careers in the Israeli military and their research was deeply linked to their extraordinary life experiences. Amos Tversky was a brilliant, self-confident warrior and extrovert, the center of rapt attention in any room; Kahneman, a fugitive from the Nazis in his childhood, was an introvert whose questing self-doubt was the seedbed of his ideas. They became one of the greatest partnerships in the history of science, working together so closely that they couldn t remember whose brain originated which ideas, or who should claim credit. They flipped a coin to decide the lead authorship on the first paper they wrote, and simply alternated thereafter.
This story about the workings of the human mind is explored through the personalities of two fascinating individuals so fundamentally different from each other that they seem unlikely friends or colleagues. In the process they may well have changed, for good, mankind s view of its own mind.
Sunday, December 4th at 7pm at Settlement Music School- 416 Queen St. Philadelphia

In partnership with Settlement Music School, authors Tricia Tunstall and Eric Booth will discuss Playing for Their Lives: "The Global El Sistema Movement for Social Change Through Music. A presentation will be followed by a book signing and reception. RSVPS requested.


Friday, November 11th at 8pm at Christ Church Neighborhood House Theater

In partnership with First Person Arts:Dave Hill, author of Dave Hill Doesn't Live Here Anymore
Doors open at 8:00, show begins at 8:30
Thursday, November 10th at 7pm at The National Museum of American Jewish History
In partnership with First Person Arts, author Jennifer Teege will discuss her bestselling memoir My Grandfather Would Have Shot Me. At 38 years old, Teege (a black German woman) uncovered a chilling family secret; her grandfather was Amon Goeth, a sadistic Nazi concentration camp commandant famously portrayed in the movie Schindler's List. Join the provocative conversation in a post-show talk led by Stephanie Renee of WURD examining how heritage and legacy impacts our lives today. Panelists Jacob Winterstein, Shawn Theodore, and Katrina Browne discuss true family stories related to the holocaust and slave trade. A book signing concludes the event.Visit the First Person Arts website to purchase tickets and for more information.
Doors open at 7:00, show begins at 7:30
Friday, October 14th at 7pm at Head House Books

Join Christopher DeWan for a discussion on his new collection of stories Hoopty Time Machines: Fairy Tales for Grown-ups. Christopher DeWan is an award-winning creator of screenplays, stageplays, short fiction, and new media. He has published more than forty stories in journals including Hobart, Juked, Necessary Fiction, Passages North, and wigleaf, and he has been nominated twice for the Pushcart Prize. A recent review of Hoopty Time Machines states- "The literary equivalent of a perfect mix tape... There are doorstop novels out there that fail to achieve the emotional impact DeWan can generate with a single honest, well-crafted sentence." – Laura Garrison, Jersey Devil Press
Friday, September 30th at 7pm at Head House Books

Philly local Liz Moore discussed her new book The Unseen World. Liz Moore is the author of the acclaimed novels Heft and The Words of Every Song. She is a recipient of the University of Pennsylvania's ArtsEdge residency award, Philadelphia's Athenaeum Literary Award and the 2014 Rome Prize in Literature. The Unseen World has been described in Publisher's Weekly as- "A striking examination of family, memory, and technology . . . remarkable and heartbreaking . . . Mysteries build, and Moore's gift for storytelling excels. This is a smart, emotionally powerful literary page-turner."
Monday, September 12th at 7pm at Head House Books

We were so thrilled to host local bestselling author Jennifer Weiner for the release of her first young adult fiction book The Littlest Bigfoot. There was a lively discussion and signing from the acclaimed author, who is already getting rave reviews for the book. School Library Journal recently wrote- "A heartwarming tale about friendship and belonging that will resonate with those young readers who have ever struggled to fit in or find their place in the world." The Litttlest Bigfoot is available for order now.


Wednesday, September 21, 5:30 PM at The Athenaeum of Philadelphia

It has been said that "Carl Rollyson knows more about biographies than anyone else in the world." His subjects have included Lillian Hellman, Norman Mailer, Sylvia Plath and Susan Sontag. In Confessions of a Serial Biographer, Rollyson talks about his methods and strategies, and describes the mechanics of the biographer's trade. "I aim," Rollyson assures us, "to be resolutely indiscreet." Reception and book signing to follow.
To RSVP or buy tickets visit the Athenaeum website or call 215-925-2688
Free for Athenaeum members and $10 for general public
Wednesday, September 21, 11:30- 6:30pm
Reinventing our Communities: Transforming our Economies
A Conference Presented by the Federal Reserve Bank of Philadelphia at the Hilton at Penn's Landing

The seventh biennial Reinvesting Our Communities conference will address strategies to transform communities that connect people to the global economy; create places of opportunity that are equitable and benefit all residents; and leverage the collective skills, knowledge, and assets of residents. Author Kathryn Edin will discuss her book $2.00 A Day: Living on Almost Nothing in America with a panel of distinguished community leaders; to be followed by a booksigning and reception. For more information on the entire conference see https://philadelphiafed.org/ROC2016.
Friday, July 29th at 7pm at Head House Books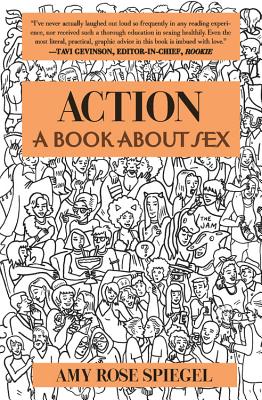 Amy Rose Spiegel is an editor and freelance writer whose work has appeared in Rolling Stone, The Guardian, NME, BuzzFeed, Dazed & Confused, The FADER, and many other publications. Join us for a discussion for her debut nonfiction book ACTION: A Book About Sex. In addition to being a "how-to" book about sex, Amy Rose also tackles topics like consent, slut shaming, and the need for access to factual sex education. ACTION is also a celebration of sex by means of celebrating yourself, in all your unique desires, proclivities, passions and preferences. A recent review states, "I've never actually laughed out loud so frequently in any reading experience, nor received such a thorough education in sexing healthily. Even the most literal, practical, graphic advice in this book is imbued with love, and with Amy Rose Spiegel's singular voice." –Tavi Gevinson, Editor-In-Chief, Rookie
Saturday, July 30th at 11pm at Head House Books
When Harry Potter and the Deathly Hallows came out 9 years ago, Head House Books was still in it's infancy. We are happy to report that with the release of Harry Potter and the Cursed Child - Parts One & Two (Special Rehearsal Edition Script): The Official Script Book of the Original West End Production we will have a midnight release party. All ages are welcome, dressing up is encouraged but not required! We only want to bask in the glow of this exciting book.
Tuesday, July 12th at 7pm at Head House Books
Renowned travel writer Thomas Swick lived in Queen Village, Philadelphia before becoming the travel editor of the South Florida Sun Sentinel for almost two decades. He has been to more than sixty countries and his reflections on them have appeared from National Geographic Traveler to The New York Review of Books. He spends his third and latest book The Joys of Travel: And Stories That Illuminate Them discussing what he discovers are the seven specific joys of travel through personal essays. Swick pinpoints the reasons why travel can be an enlightening and life-changing experience. Swick's first two books were Unquiet Days: At Home in Poland (1991, Ticknor & Fields) and A Way to See the World: From Texas to Transylvania with a Maverick Traveler (2003, The Lyons Press). He lives in Fort Lauderdale, Florida.
Wednesday, April 20th at 12:30pm at St. Peter's Church
Jeanne Murray Walker will read from her collection of poetry Helping the Morning. Jeanne Murray Walker (Ph.D., University of Pennsylvania) is a poet and playwright whose work has been widely published and performed. She is the author of seven books of poetry in addition to a memoir, The Geography of Memory. Walker's work has been honored with a National Endowment for the Arts Award, a Pew Fellowship in the Arts, eight Pennsylvania Council on the Arts Fellowships, the Glenna Luschei-Prairie Schooner Prize, many Pushcart nominations, inclusion in Best American Poetry, and inclusion in the 100-year anniversary anthology of Poetry magazine.
Sunday, April 24th at 3pm at the University of Pennsylvania Museum of Archaeology and Anthropology

WHYY presents iconic radio host Terry Gross in conversation with Philly's own Questlove. The Fresh Air host will conduct a live interview with The Roots percussionist at Harrison Auditorium on creativity and much, much, more in true Terry Gross fashion. Sure to be included in the lively discussion is Questlove's new book Something to Food About. Ahmir "Questlove" Thompson formed The Roots in Philadelphia in 1987 with Tariq "Black Thought" Trotter. After their success in the music industry for decades, the hip hop/neo soul group now serves as the house band on The Tonight Show Starring Jimmy Fallon. Questlove is also the author of Mo' Meta Blues: The World According to Questlove and Soul Train: The Music, Dance and Style of a Generation.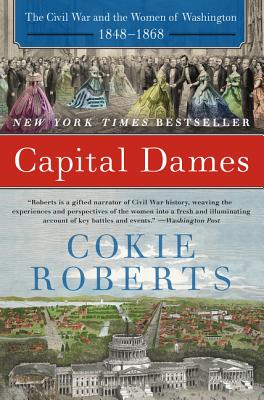 Wednesday April 27, 2016 6:00pm at the Historical Society of Pennsylvania
Join the Historical Society of Pennsylvania and author Cokie Roberts to discuss her new book, Capital Dames: The Civil War and the Women of Washington, 1848-1868, as she explores the wives, sisters, and female friends of the men leading America into, and through, the Civil War. Book signing to follow the discussion. For more information and to purchase tickets visit the events page on the HSP website.
Wednesday April 27, 2016 6:30pm at the Athenaeum of Philadelphia

Robert K. Wittman (author of NYT Bestseller Priceless: How I Went Undercover to Rescue the World's stolen Treasures) and Pulitzer-Prize winning journalist David Kinney will discuss their new book The Devil's Diary: Alfred Rosenberg and the Stolen Secrets of the Third Reich. The Devil's Diary explores the private notebook of the mind behind Nazi ideology, one Albert Rosenberg. The insight that his writings provide create a version of the Third Reich's rise to power as it has never been explored. The journal itself disappeared around the time of the Nuremberg trial so, Kinney and Wittman--the discoverer of the notebook-- take the reader on the decades long search for the artifact itself. For additional information and to purchase tickets call 215-925-2688 or visit the Athenaeum website.
Friday, April 15th at 1pm at the Philadelphia Antiques and Art Show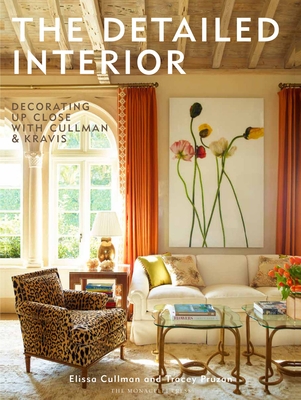 Renowned interior designer Elissa Cullman had a discussion of her book The Detailed Interior: Decorating Up Close with Cullman and Kravis. With lush full color images and a step by step breakdown detailing each project, Ms. Cullman provided fans with design inspiration amidst all the beautiful art and objects at the Philadelphia Antiques Show. A recent review states- "From a Colorado mountain retreat to a Fifth Avenue pied-a-terre, Cullman and Pruzan break down the nuts and bolts of their favorite projects (including some never before published) to show that successful design is all about the details." —Traditional Home

Tuesday, April 12th at 6pm at Repo Records 538 South St.
Wednesday, March 30 at 5:30 pm at the Athenaeum of Philadelphia

Nathaniel Popkin held a screening and discussion of the latest episode of the documentary series "Philadelphia: the Great Experiment". This episode Disorder focuses on Philadelphia from the 1820's through the 1840's. Nathaniel Popkin is the co-founder and co-editor of Hidden City Daily, an indispensable resource for anyone interested in Philadelphia, past, present, and future, and senior writer of the film documentary "Philadelphia: The Great Experiment." He is the author of Song of the City: An Intimate History of the American Urban Landscape and the novel Lion and Leopard. His literary criticism appears regularly in the Wall Street Journal and the Kenyon Review. Mr. Popkin led a panel discussion following the film with Sharon Ann Holt, History Department, Penn State Abington, Caryn Hunt, President, PA NOW, and Dan Biddle, author of Tasting Freedom. For more information visit the Athenaeum website.
Wednesday, March 16 at 7:30pm at Head House Books
Julie Gard read from her debut book of poetry Home Studies (New River Press). Home Studies is a series of flash nonfiction-like pieces that illuminate queer midwestern family life as the author has known it, including long-term lesbian partnership, adoptive parenting, and survival of an arson attempt. Home Studies is currently a finalist for the Minnesota Book Award in Poetry and Scout Magazine recently wrote that the poems possess "a stealth so intelligent that the reader is often caught unawares, as the careful perceptions quietly at work here settle in."
Julie Gard teaches writing at the University of Wisconsin Superior. Her prose poems and stories have appeared in 50 or so literary magazines and anthologies, and has published chapbooks with Finishing Line Press and Tiger's Eye Press.
Wednesday, March 16, at 5:30 PM at the Athenaeum of Philadelphia

Thom Nickels discussed some of the important writers who have lived in and around Philadelphia over the past two centuries, as well as some of the city's most eccentric and notable early booksellers.The talk explored why Philadelphia was known as "Sin City" in the 18th Century and shed new light on authors such as Bayard Taylor, Walt Whitman, George Lippard, Edgar Allan Poe, James Michener, and touch on the mostly ignored artistic legacy of Agnes Repplier, "the Jane Austen of America" who once shared a bit of whiskey with Whitman.
Thom Nickels is a poet and the City Beat editor at ICON magazine, a weekly columnist for Spirit Newspapers, a blogger for the Huffington Post and the author of 11 books. He was the 2005 recipient of the Philadelphia AIA Lewis Mumford Award for Architectural Journalism. For additional information visit the Athenaeum website.
Wednesday, March 2 at 5:30 pm at the Athenaeum of Philadelphia

Ben Yagoda talks about his new book, The B-Side: The Death of Tin Pan Alley and the Rebirth of the Great American Song and explains changes in American music after WWII. The talk will include musical selections.

Ben Yagoda is Professor of Journalism at the University of Delaware and the author of such highly-praised books as Will Rogers: A Biography, About Town: The New Yorker and the World It Made, and Memoir: A History. Reception and book signing to follow. For additional information visit the Athenaeum website.
Wednesday, February 3 from at 7:00PM at Pen and Pencil Club
Matt Katz discussed his book American Governor: Chris Christie's Bridge to Redemption at the Pen and Pencil Club. Katz was among the team awarded a Peabody Award for reporting what eventually became known at "Bridgegate," the Chris Christie scandal. Since reporting that collection of storieshe has continued to follow and research Christie--from his family's origins in America to the announcement of his presidential run.
Matt Katz's career in journalism began in 2000, starting with school boards and planning in New Jersey to the Christie campaign. He works for New Jersey Public Radio.
Sunday, December 6 from 2:00-4:00PM at the Athenaeum
Industrial Philadelphia, Past and Present is a juried art exhibition and sale presented by The Athenaeum of Philadelphia.
This exhibition celebrates the significant role the Philadelphia region has played, and continues to play, in our country's industrial life. All submitted works must depict some aspect of industry, past or present, in the six-county region (Philadelphia, Bucks, Montgomery, Chester,Delaware, and Camden). Tickets and additional information available here
Wednesday, December 9 at 5:30PM at the Athenaeum
Marjorie G. Jones discussed her book, The Life & Times of Mary Vaux Walcott. Spanning two centuries, it tells the story of a remarkable Philadelphia Quaker (1860-1940), whose life as an avid explorer, glaciologist, photographer, BIA commissioner & above all, renowned illustrator of North American wildflowers, earned her the sobriquet Audubon of Botany.
Marjorie G. Jones is the author of Frances Yates & the Hermetic Tradition, the first biography of the noted British historian. A graduate of Wheaton College, Norton MA, the Rutgers School of Law & the Graduate Faculty of the New School in New York City, she is a member of Writing Women's Lives Seminar in NYC.
Friday, November 20 from 6:00 to 9:00pm at WHYY
Join Emmy-winning host of Lidia's Kitchen, Lidia Bastianich, as she discusses her newest cookbook, Lidia's Mastering the Art of Italian Cuisine: Everything You Need to Know to Be a Great Italian Cook with WHYY's Elisabeth Perez-Luna. Lidia's Mastering the Art of Italian Cuisine is a beautifully produced definitive guide to Italian cooking, coauthored with Lidia's daughter, Tanya—covering everything from ingredients to techniques to tools, plus more than 400 delectable recipes.
Before the program, attend a member-only reception with hors d'oeuvres inspired by Lidia's new cookbook provided by DiAntonio's Catering.
Wednesday, November 18 at 5:30PM at the Athenaeum
James McClelland and Lynn Miller discuss their book, City in a Park. Begun in the 19th century as a civic effort to provide a clean water supply to Philadelphia, Fairmount Park also furnished public grounds for boat races and hiking, among other activities. Millions travel to the city to view its 18th-century villas, attend boat races on the Schuylkill River, visit the Philadelphia Zoo, hear concerts in summer, stroll the city's historic squares, and enjoy its enormous collection of public art. In City in a Park, the authors provide an affectionate and comprehensive history of this 200-year-old network of parks.
James McClelland is a freelance writer whose work focuses on the arts. He is Executive Director Emeritus of the Philadelphia Art Alliance and the author of The Martinos: A Legacy of Art and Fountains of Philadelphia: A Guide. Athenaeum stockholder Lynn Miller is Professor Emeritus of Political Science, Temple University. He is the author of Global Order: Values and Power in International Politics and Crossing the Line (a novel), and the co-author (with Annette H. Emgarth) of French Philadelphia: The French Cultural & Historical Presence in the Delaware Valley.
Saturday and Sunday, November 14-15 at 11AM-3PM both days at Head House Books
SEX, DEATH, AND MEMOIR
Part of the First Person Arts Festival Presented by PNC Arts Alive
Why is it so hard to write compelling, authentic scenes about some of our most primal experiences? Writers sometimes sidestep such themes as sex and death by falling back on euphemism, cliché, or formula. In this workshop we'll focus on how to write in the face of taboo, and create bold, genuine narrative around such "risky" topics. Additional information and tickets available here.
Wednesday, November 11 at 8 PM at the Annenberg Center for the Performing Arts
Part of the First Person Arts Festival Presented by PNC Arts Alive
What began as a big dream of a small town filled with ghosts, angels, aliens and government conspiracies has become one of the most popular podcasts on iTunes today, and a newly released novel. Hear the true story of how an out-of-this-world idea inspired a new reality for creators Joseph Fink and Jeffrey Cranor, as they are interviewed by podcast star Cecil Baldwin about their debut novel which is based on the podcast of the same name. You don't have to be a fan or listener to enjoy this show! Featuring musical guest Disparition. A book signing concludes the event. Additional information and tickets available here.
Saturday November 7 at 3:30PM-5PM at Head House Books
QUIRK BOOKS PRESENTS: THE BUSINESS OF PUBLISHING
Part of the First Person Arts Festival Presented by PNC Arts Alive
Do you dream of becoming a published author, but aren't quite sure how to get there? Quirk Books Publisher and Editor Jason Rekulak presents tips and suggestions for getting your work published in today's competitive marketplace. From polishing your manuscript, to writing a query letter, to finding the right market for your book, Rekulak will draw on 20 years experience as an editor to help you advance your work from page to print. Additional information and tickets available here.
Saturday and Sunday, November 7-8 at 11AM-3PM both days at Head House Books
TRUE NORTH
Part of the First Person Arts Festival Presented by PNC Arts Alive
In this workshop, we'll tap into the stories that are waiting just for you. You'll get a solid foundation in the craft of writing personal essays and memoir as well as opportunities to access your inherent creativity and celebrate its power. By investigating the fundamental tenets of constructing an authentic self on the page, this workshop will help you to deepen your connection to your material, craft memorable and original prose, and discover your own voice. Additional information and tickets available here.
Wednesday, November 4 at 5:30 PM at the Athenaeum of Philadelphia
Mark Reinberger discusses his book, The Philadelphia Country House, an examination of the country houses urban gentry built on the outskirts of Philadelphia, the influence of British architecture, and the reponse to local economic and social needs. Reinberger, the first scholar awarded a Peterson Fellowship in 1988, is now professor of architecture at the University of Georgia. Elizabeth McLean, long know for her research on historical landscape and gardens, is a research associate in botany at the Academy of Natural Sciences of Drexel University.
Book signing and reception to follow. Additional information and tickets available here.
Saturday, October 31 at 5:30 PM at the Athenaeum of Philadelphia
Raghu Karnad discusses his nonfiction epic, Farthest Field. Farthest Field narrates the lost epic of India's war, in which the largest volunteer army in history fought for the British Empire, even as its countrymen fought to be free of it. It carries us from Madras to Peshawar, Egypt to Burma—unfolding the saga of a young family amazed by their swiftly changing world and swept up in its violence.
Raghu Karnad is an award-winning writer and journalist who lives between Bangalore and New Delhi, India. His essay detailing the origins of this book was described by Simon Schama as "nothing short of brilliant." Farthest Field is his first book.
Book signing and reception to follow. Additional information and tickets available here.
Wednesday, October 28, at 5:30 PM at the Athenaeum of Philadelphia

Stephen Hague discusses his book on the eighteenth-century Georgian mansion. Between the late 17th century and 1780, compact classical houses developed as a distinct architectural type. From small country estates to provincial towns and their outskirts, 'gentlemen's houses' proliferated in Britain and its American colonies.
Stephen Hague, the recipient of a Charles E. Peterson Fellowship in 2012, teaches modern European, British and British imperial history at Rowan University in New Jersey.Book siging and refreshments to follow. Admission $10 or free for Athenaeum members. Additional information and tickets available here.
Wednesday, October 21 at 5:30pm at the Athenaeum
Nancy G. Heller will be lecturing about the John Signer Sargent painting, El Jaleo, a large-scale painting which he painted out of his fascination with Gypsy culture and dance. Heller is a professor of Modern & Contemporary Art History at the University of the Arts. Her most recent books are the 4th edition of Women Artists: An Illustrated History (Abbeville Press) and Why a Painting is Like a Pizza: A Guide to Understanding and Enjoying Modern Art (Princeton University Press). She has studied and performed Spanish dance since the 1980s and was the American correspondent for Flamenco International Magazine. Dr. Heller earned her MA and Ph.D. at Rutgers University, New Brunswick. She will bring with her to this presentation a number of flamenco costumes and accessories, for attendees to examine.
Books will be available for purchase at the event, with book signing and reception to follow. Free for Athenaeum Members, All others $10. Members may RSVP by calling 215-925-2688 or emailing events@philaathenaeum.org
Saturday, October 17 at 12:30pm-3:00pm at the Drexelbrook Catering and Special Event Center
At this WHYY-hosted event, author Patrick J. Kennedy discussed his lastest book, A Common Struggle, which will be released October 5. In the book, the former congressman and youngest child of Senator Ted Kennedy details his personal and political battle with mental illness and addiction, exploring mental health care's history in the country alongside his and every family's private struggles. Following the discussion, the book was available for signing. A Common Struggle was available for purchase at the event.
Wednesday, September 30 at 5:30pm at the Athenaeum of Philadelphia

John L. Puckett and Mark Frazier Lloyd discussed Becoming Penn: The Pragmatic American University, 1950-2000. shares the interwoven history, university politics and urban policy which came into play during these years of change. Drawing upon both photographs and documents in the University Archives and from the City of Philadelphia, the authors enlighten the reader on this catalytic time in the University's history which saw the presidencies of Martin Meyerson, Sheldon Hackney, and others. Book siging and reception following the event. Admission $10 or free for Athenaeum members. Program description and tickets available here.
Thursday, October 1 at 7:00pm at Head House Books
Michael Gould-Wartofsky discussed his new book about the 99% movement, The Occupiers. In The Occupiers, Michael Gould-Wartofsky offers a front-seat view of the action in the streets of New York City and beyond. Through the use of material gathered in the course of eighty interviews and two years of on-the-ground investigation, Gould-Wartofsky traces the occupation of Zuccotti Park—and some of its counterparts across the United States and around the world—from inception to eviction. He takes up the challenges the occupiers faced and explores the ways in which occupied squares became focal points for an emerging opposition to the politics of austerity, restricted democracy, and the power of corporate America. Signing following the event.


Saturday, Oct 3 at 1:00pm at the Athenaeum of Philadelphia


Vincent D. Feldman discussed his photography book City Abandandoned: Charting the Loss of Civic Institutions in Philadelphia. Photographs from the book are currently on display at the Athenaeum, where the event will be held. Vincent D. Feldman, a lifelong resident of Philadelphia, has been photographing architecture and the urban landscape for three decades. In the early 1990s his photography came to concentrate on the conflicts and questions that often surround historic buildings in Philadelphia. Feldman's photography helps uncover the stories attached to buildings, thus revealing the nature of the societies in which these structures were built—and then neglected. Book signing and reception following the discussion. Admission $10 or free for Athenaeum members. Program description and tickets available here.



Saturday, September 19 at 1:30pm at the Athenaeum of Philadelphia


Vincent D. Feldman discussed his photography book City Abandandoned: Charting the Loss of Civic Institutions in Philadelphia. Vincent D. Feldman, a lifelong resident of Philadelphia, has been photographing architecture and the urban landscape for three decades. In the early 1990s his photography came to concentrate on the conflicts and questions that often surround historic buildings in Philadelphia. Feldman's photography helps uncover the stories attached to buildings, thus revealing the nature of the societies in which these structures were built—and then neglected. Book signing and reception to follow the discussion. Admission $10 or free for Athenaeum members. Program description and tickets available here.



Tuesday, September 8 at 11:30am at WHYY
Dr. Dan Gottlieb, host of Voices in the Family, hosted an event on September 8th from noon-2pm at WHYY. For nearly 30 years, Voices in the Family hosts thoughtful discussions dealing with the many aspects of personality, psychology, and inter-personal relationships. Dr. Gottlieb's books were available for sale and signing before and following the talk.
Wednesday, September 9 at 6:30pm at Zipco Wine Cellars
A talk with Dr. David Casarett, author of Stoned: The Case For Medical Marijuana was hosted at the Zipco Wine Cellars warehouse. His book has been described as "[o]ften humorous, occasionally heartbreaking, and full of counterintuitive conclusions." In Stoned, Casarett "offers a compassionate and much-needed medical practitioner's perspective on the potential of this misunderstood plant."
Tuesday, September 15 at 7:30pm at FringeArts
Poet Saul Williams performed at this spoken word event at FringeArts. His latest book of poetry, US(a.), will be released the same day, with copies available for sale at the event. Saul Williams is an acclaimed poet, musician, and actor. The film Slam, which he co-wrote and starred in, won the Grand Jury Prize at the Sundance Film Festival (1998), and the Camera d'Or at the Cannes Film Festival. He has contributed to The New York Times, voiced Jean-Michel Basquiat in Downtown 81, and cut records with Rick Rubin and Trent Reznor. He has spoken at more than 200 universities where his poetry has been added to the curriculum of dozens of creative writing programs, and has taught poetry/performance workshops around the world. He recently starred in the Broadway musical Holler If Ya Hear Me. His other books include S/HE, ,said the shotgun to the head., and The Dead Emcee Scrolls.
Thursday, June 18th at 7pm at Head House Books
Bob Fernandez discussed his new book The Chocolate Trust: Deception, Indenture and Secrets at the $12 Billion Milton Hershey School. Bob Fernandez is a staff writer for The Philadelphia Inquirer, currently covering the telecommunications and media industries. He has won multiple journalism awards since his career began in 1987, including for his stories on the Hershey Trust. His first story on the Trust appeared in the Inquirer in 2001.
Tuesday, June 16th at 7pm at Head House Books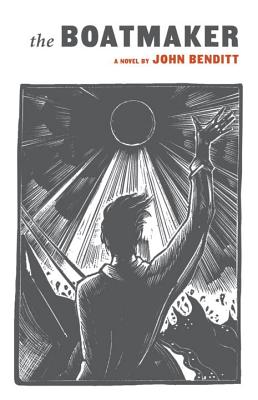 John Benditt discussed his novel "The Boatmaker." A recent review in Time Out New York states "The Boatmaker is already one of our favorite books of the year: a true odyssey about one man's complicated journey away from his native island." The Boatmaker is John Benditt's first novel. He has a background in journalism and poetry and previously served as an editor at Scientific American and as Editor-in-Chief of Technology Review, published by MIT. As an undergraduate at Swarthmore College he studied with Adrienne Rich and was awarded the John Russell Hayes Poetry Prize by Robert Creeley. He grew up in Seattle and lives in Brooklyn.
Thursday, June 15th at 6pm at Head House Books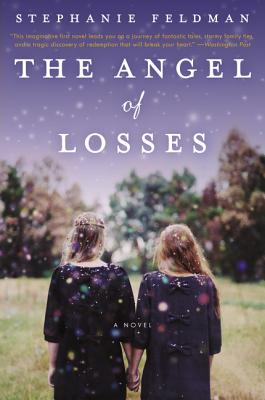 The Barnard Club of Philadelphia presented: "From Barnard to a Life in Fiction: Author Talk with Stephanie Feldman"
Stephanie Feldman—Barnard alumna ('05) and fiction author— discussed her journey from Barnard student to author of the acclaimed book The Angel of Losses (Ecco/HarperCollins 2014). Stephanie read a brief excerpt from her book and took questions. The perfect event for booklovers, aspiring authors, and publishing professionals!
Tuesday, June 9th at 7pm at Head House Books

We hosetd Lauren Saft, for a great discussion and launch party for her debut young adult novel Those Girls. Set in a high school in the Philadelphia suburbs; a recent School Library Journal review states-" Saft gives readers a look at the complicated relationships between high school girlfriends. The female characters she crafts are complex."
Friday, May 29th at 7:30pm at the Tattoed Mom- 530 South Street Philadelphia, PA 19147

"Party Like a President" author Brian Abrams hosted a book signing and discussion, moderated by Geekadelphia's Chris Urie about the 100-proof history of our nation's leaders and lechers, from a pill-popping Richard Nixon to a tail-chasing Woodrow Wilson to a skinny-dipping JFK, and much more.
Tuesday, May 26th at 7pm at Head House Books

David S. Cohen discussed his book Living in the Crosshairs: The Untold Stories of Anti-Abortion Terrorism. David S. Cohen is a renowned scholar in constitutional law and gender, sex segregation, masculinity, and violence against abortion providers. He is an associate professor of law at Drexel University School of Law, serves on the board of directors of the Women's Law Project, and regularly contributes articles to Slate.com, Feminist Law Professors and Faculty Lounge.
Saturday, May 16th at 9am at the Pennsylvania Convention Center
We were thrilled to be the official bookseller at The Girl Scouts of Eastern Pennsylvania event #GirlPop2015. This was an incredible day of non-stop fun that features an exciting lineup of guest speakers, interactive breakout sessions, a hands-on Hall of Experiences, and plenty of opportunities to meet and connect with thousands of other girls. Featured authors included Jenna Bush Hager, Mo'ne Davis and Ame Dyckman. All girls in grades K-12 are welcome to attend.
Tuesday, May 12th at 6pm at Head House Books

Young Women's Initiative led a book discussion in preparation of Janet Mock's acceptance of the Women's Way Prize. Janet Mock will discuss the enriching stories about trans-women she shares in her memoir Redefining Realness. Kel Kroehle, director of The Bryson Institute of The Attic Youth Center and contributing writer at Everyday Feminism, will moderate this discussion around the importance of trans* experiences and identities in feminist thought and work.
Monday, May 4th at 6:30pm at Head House Books
Local authors Liz Abrams-Morley and Anne Kaier read from their latest books. Anne Kaier read from her new memoir: Home with Henry "Pet lovers will lap up this charming cat memoir!" John Grogan author of Marley and Me. Liz Abrams-Morley read from her latest collection of poetry Inventory. "Liz Abrams-Morley has done something wonderful here, transforming the mundane language of our lives into poems of richness and depth... in this collection about mothers, daughters, fathers, sisters and friends, all making their inventories, all trying to say something about their time here" Dorianne Laux author of The Book of Men
Wednesday, April 22nd at 5:30pm at the Athenaeum of Philadelphia

Mary Bergstein presented In Looking Back One Learns to See: Marcel Proust and Photography. The book features over 90 illustrations and brings to light Proust's visual imagination, his visual metaphors and his photographic resoursces and imaginings.
Wednesday, March 25th at 5:30pm at the Athenaeum of Philadelphia

Sue Eisenfeld discussed her book Shenandoah: A Story of Conservation and Betrayal. A recent Kirkus Reviews states "Eisenfeld writes about Shenandoah the way Annie Proulx writes about Wyoming or Edward Abbey about the deserts of the Southwest: pristine, unsentimental, eloquent prose." Sue Eisenfeld is a freelance writer, communications consultant, and faculty member in the Johns Hopkins University MA in Writing Program.
Thursday, March 12th at 6pm at the Athenaeum of Philadelphia

Join architect Peter Pennoyer and architectural historian Anne Walker for a look at two of the early 1900s' most important, but largely forgotten architects. A discussion of their book New York Transformed: The Architecture of Cross & Cross will be followed by a reception. For tickets and event details click here.
Wednesday, March 11th at 5:30pm at the Athenaeum of Philadelphia

Peter Binzen led a dicussion of Richardson Dilworth: The Last of the Bare Knuckled Autocrats with Jonathan Binzen. Peter Binzen was a reporter, editor, and columnist for more than 30 years at The Philadelphia Bulletin, and for more than 20 years at The Philadelphia Inquirer. He is the author of The Cop Who Would Be King. For tickets and event details click here.
Wednesday, February 25th at 5:30 pm at the Athenaeum of Philadelphia

Cordelia Biddle discussed her biography Saint Katherine: The Life of Katherine Drexel.
"Powerful and profoundly moving, Saint Katharine is a book of rich and lively scholarship and of deeply felt devotion. You will not be able to put it down."—Donald Spoto, author of Reluctant Saint: The Life of Francis of Assisi For tickets and event details click here.
Wednesday, February 11th at 7pm at Head House Books

We were pleased to host Concha Allborg as she discusses her new memoir Divorce After Death. Concha Alborg earned a PhD in Spanish Literature from Temple University and has been a professor at Saint Joseph's University for twenty years. In addition to numerous academic publications on contemporary women writers, she has published two collections of short stories: Una noche en casa (Madrid, 1995) and Beyond Jet-Lag (New Jersey, 2000) and a novel, American in Translation: A Novel in Three Novellas (Indiana, 2011).
Thursday, November 13th at 8pm at Christ Church Neighborhood House

First Person Arts Festival presented Sane New World, a one-woman show performed by Ruby Wax based on her book Sane New World: A User's Guide to the Normal-Crazy Mind.
Thursday, November 13th at 7:30pm at Head House Books

Cordelia Biddle discussed her new book Saint Katherine: The Life of Katherine Drexel. A recent review of the bookstates- "Powerful and profoundly moving, Saint Katharine is a book of rich and lively scholarship and of deeply felt devotion. You will not be able to put it down."- Donald Spoto, author of Reluctant Saint: The Life of Francis of Assisi
Wednesday, November 5th 6:30 pm at Head House Books

Susan Morse will discuss her latest book The Dog Stays in the Picture: Life Lessons From A Rescued Greyhound.
Tuesday, November 4th 6pm at Le Meridien Philadelphia- 1421 Arch Street

First Person Arts presents an evening with celebrity chef Marcus Samuelsson. The evening begins with a dinner prepared by Marcus Samuelsson and Jennifer Carroll based on his most recent cookbook of home recipes Marcus Off Duty. A book signing will conclude the evening.
VIP Reception from 6-7pm. Main event opens at 6pm. Dinner at 7pm. Tickets, pricing and additional information available at First Person Arts.
Saturday, October 25th at 4pm at Head House Books
We celebrated the 215 Festival with a reading from Ixnay Press poets Sandra Simmonds, Pattie McCarthy and Jenn McCreary.
Thursday, September 18th at 7:30pm at Head House Books

Join us for a discussion with Denny Somach on Get the Led Out about rock legends Led Zeppelin. The Examiner.com wrote in a recent review- "Get the Led Out is a beautiful coffee table book that any fan would love to devour."

Wednesday, September 10th at 6pm at Philadelphia Institute Library
Diane Hale discussed her new book "Mona Lisa: A Life Discovered." Author presentation followed by a reception. A recent Publishers Weekly review says of the book, "Entertaining…Combining history, whimsical biography, personal travelogue, and love letter to Italy, the book portrays Lisa Gherardini has a Renaissance Everywoman…an accessible, vivid examination of women's lives in Florence in that period."
Wednesday, September 10th at 12pm at Le Meridien, 1421 Arch Street

First Person Arts and Harmelin Media celebrated their annual fundraiser and a luncheon and book signing with Lily Ledbetter, women's activist and author of "Grace and Grit."
Additional information at First Person Arts
Wednesday, August 6th at 5:30pm at Le Cheri, 251 S. 18th Street

Richard Vague on his new release of "The Next Economic Disaster."
Ed Luce, Chief U.S. financial columnist for Financial Times writes: "Economists failed to predict the 2007 meltdown and they're on the course to miss the next one too. As a consumer lending practitioner who saw it coming, Richard Vague's voice should not be ignored. His emphasis on the dangers of rising private household debt is a key to both the last crisis and the next. This book is a must read."
Tuesday, July 15th at 7:00 PM at Head House Books
It was a wonderful evening hosting Andrew Meredith as he discussed his book The Removers.
Salvatore Scibona, author of The End, writes "The Removers" is for anyone whose adolescence has taken too long, whose hands need useful work, or who wants to put his family grudges away and get on with the rewards of adult life - such as the wicked laughs and the sweet, tender, singing prose of this wonderful book."
Wednesday, June 18th at 7:30pm at Head House Books

Louis Greenstein discussed his new book of growing up on the shore in "Mr. Boardwalk."
Louis Greenstein's writing has crossed multiple genres, from scripts for the Emmy Award-winning Nickelodeon series Rugrats to stage plays performed by theaters around the country. Several of his plays are available in print and his work has been honored with a fellowship from the Pennsylvania Council on the Arts. His musical show,One Child Born: The Music of Laura Nyro, co-written with performer Kate Ferber, travels to multiple venues in New York City and elsewhere. Mr. Boardwalk is his first novel.
Thursday, June 19th at 7:30 pm at Head House Books
A discussion of When I first Held You edited by Brian Gresko and The Scientists: A Family Romance by Marco Roth led by Pen Parentis Literary Salon of Philadelphia.
Brian Gresko is the editor of When I First Held You: 22 Critically Acclaimed Writers Talk About the Triumphs,Challenges and Transformative Experience of Fatherhood (Berkeley Books, 2014). His work has appeared in Poets & Writers Magazine, The Brooklyn Rail, Glimmer Train Stories and online at Salon, TheAtlantic.com, the Los Angeles Review of Books, and many other sites. He lives in Brooklyn with his wife and son.

Stephanie Feldman grew up in Philadelphia and studied writing at the University of Pennsylvania and Barnard College. She lives in the greater Philadelphia area with her husband and daugher. The Angel of Losses (Ecco, July 2014) is her first novel.
Marco Roth is the author of The Scientist: A Family Romance (Farrar, Straus, and Giroux,2012) and a founding co-editor of the magazinen+1. He lives in Philadelphia with his daughter.
Thursday, June 12th at 7 pm at Head House Books
We loved hosting Kevin Morris' discussion of his new collection of stories "White Man's Problems."
Life undermines the pursuit of success and status in these rich, bewildering stories. True to the title, the heroes of Morris' first volume of fiction try to figure out the conundrums of love, career and family at every stage of the white male life cycle... His wonderfully evocative prose finds a world in tiny details of gesture and setting, in the casually arrogant stirring of coffee or the drab décor of a hotel room "conceived in mediocrity." The result is a clear-eyed, finely wrought and mordantly funny take on a modern predicament by a new writer with loads of talent.
- Kirkus starred review
Monday, May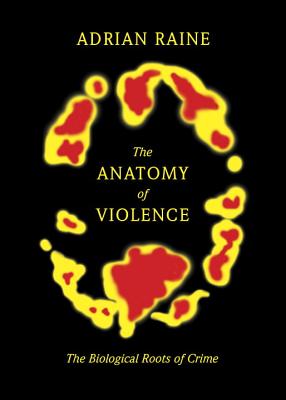 19 at the Athenaeum of Philadelphia, 219 South 6th St
In partnership with the Athenaeum of Philadelphia
Adrian Raine discusses his book The Anatomy of Violence: The Biological Roots of Crime
Thursday, May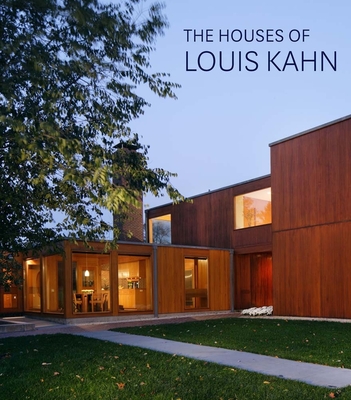 8 at 6:00PM at the Athenaeum of Philadelphia, 219 South 6th St
In partnership with the Athenaeum of Philadelphia
George H. Marcus discusses his book The Houses of Louis Kahn
Sunday, April 27 at 2:30 PM at The College of Physicians, 19 S 22nd St

We're excited to be participating in the Murder at the Mutter event!
Participants will gather at 2:30 for a forensic investigation, followed by a reception where Lisa Rosner will sign copies of The Anatomy Murders
Tuesday, April 8 at 7:00PM at Head House Books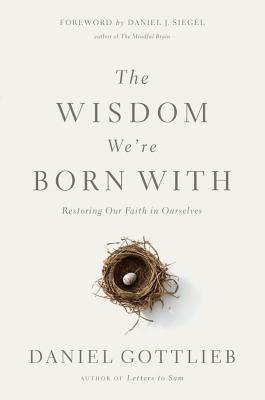 WHYY's Dan Gottlieb discusses his new book The Wisdom We're Born With
Wednesday, March 12 at 6:00pm at the Athenaeum of Philadelphia, 219 South 6th St
In partnership with the Athenaeum of Philadelphia in co-sponsorship with the Philadelphia Chapter of The Institute of Classical Architecture & Art
Nancy S. Steinhardt discussed the classical tradition in Chinese architecture and the Beaux Arts
Thursday, March 13 at 7:00pm at Head House Books
Keri White discussed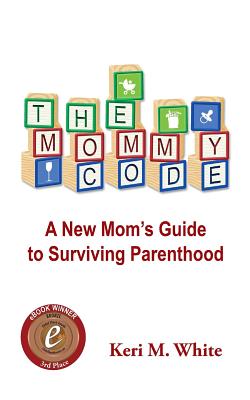 her book The Mommy Code: A New Mom's Guide to Surviving Parenthood
See Keri on Good Day Philadelphia
Read Richard's review on his blog
Sunday, February 23 at 10:00am at Little Shul, 2015 South 4th St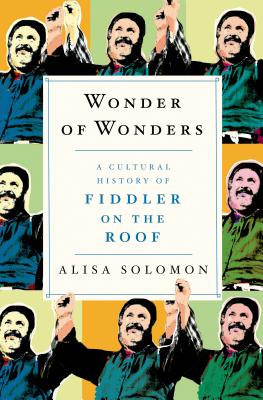 In partnership with the Feinstein Center for American Jewish History
Alisa Solomon discussed her book Wonder of Wonders: A Cultural History of Fiddler on the Roof
Wednesday, February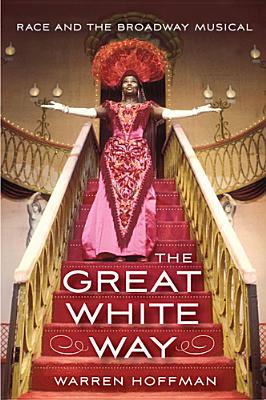 26 at 7:00pm at Head House Books
Warren Hoffman discussed his book The Great White Way: Race and the Broadway Musical
Thursday, March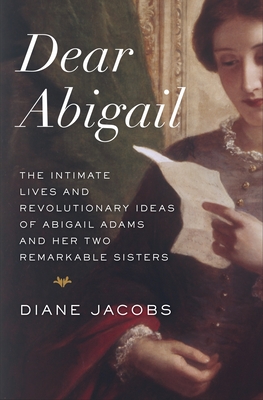 6 at 5:30pm at the Athenaeum of Philadelphia, 219 South 6th St
In partnership with the Athenaeum of Philadelphia
Diane Jacobs discussed her book Dear Abigail: The Intimate Lives and Revolutionary Ideas of Abigail Adams and Her Two Remarkable Sisters
February 21, 2014
In partnership with the Montgomery County Poet Laureate Program
J.C. Todd led Go Figure! A Poetry Workshop For Writers of All Genres
February 20, 2014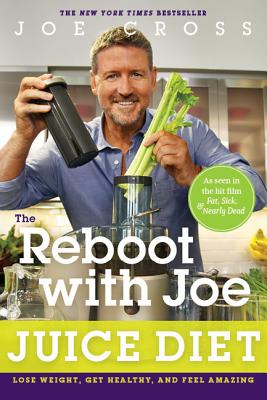 Joe Cross discussed his book The Reboot with Joe Juice Diet: Lose Weight, Get Healthy and Feel Amazing
February 19, 2014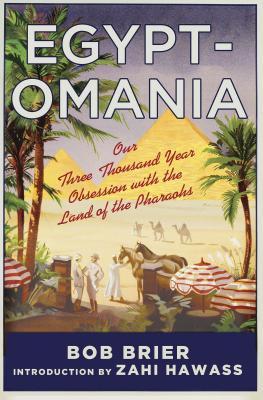 In partnership with the Athenaeum of Philadelphia
Bob Brier discussed his book Egyptomania: Our Three Thousand Year Obsession with the Land of the Pharaohs
November 21, 2013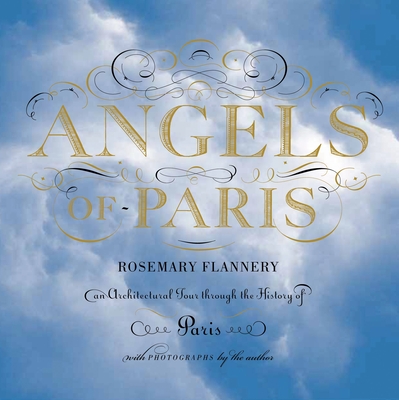 In partnership with the Athenaeum of Philadelphia
Rosemary Flannery discussed her book Angels of Paris: An Architectural Tour Through the History of Paris
November 14, 2013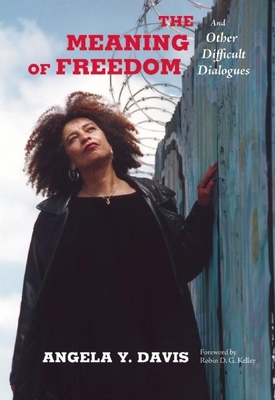 In partnership with First Person Arts
Ana Castillo and Angela Davis conversed with Sonia Sanchez
November 10, 2013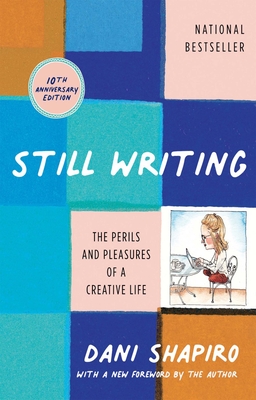 In partnership with First Person Arts
Beth Kephart discussed her book Handling the Truth: On the Writing of Memoir with Dani Shapiro who discussed her book Still Writing: The Pleasure and Perils of a Creative Life
November 6, 2013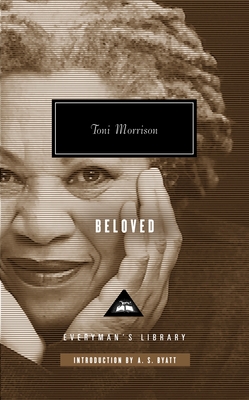 In partnership with First Person Arts
Toni Morrison and Rita Dove conversed with Sonia Sanchez
September 12, 2013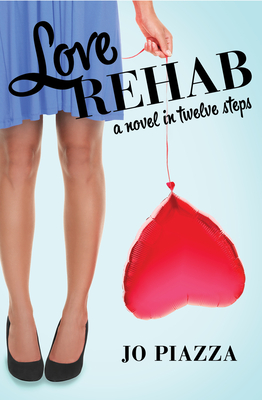 Jo Piazza discussed her book Love Rehab: A Novel In Twelve Steps
Are you a community group or organization in the Philadelphia area who would like to make books available for purchase at your next literary event? Please contact us at sales[at]headhousebooks[dot]com

$24.00
ISBN: 9781501144417
Availability: Usually Ships in 1-3 Days
Published: Simon & Schuster - February 7th, 2017
---