Submitted by
hhbooks
on Sun, 10/06/2013 - 1:21pm
"Ninety feet between bases is perhaps as close as man has ever come to perfection."
Well, I believe that the 18 inch diameter of a basketball hoop is a close second to the distance between on the bases on a diamond.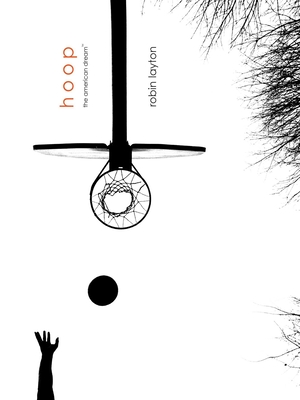 This often orange, occasionally rusted, perfectly sized metal rim, and all the dreams and anguish it bespeaks, has been beautifully captured by Robin Layton in her latest book, hoop: the american dream. She has created an absolutely stunning book. From rickety street courts to rural barnyards to the White House basketball court, Robin Layton, a photojournalist for the past 25 years, has created a visual love letter to basketball and its central prop--the hoop. The photographs are amazing in the breadth of emotion and the passage of time they so poignantly convey. There are many photographs of the childhood hoops of basketball greats, past and present, as well as quotes about the significance of the sport and of particular hoops. Robin Layton has created an absolutely lyrical portrait of America's ballet on asphalt and concrete, one that's sure to enrapture the basketball loving aesthete on your list.